I went out to pick up my new project, an '80 Ironhead. I got to dig around a little bit in the seller's shop and stash. He goes by the name of Retail Randy, aka Swapmeet Randy. He had A LOT of stuff. I counted 4 FLs in various states of disassembly, and that was only what I could see. There were boxes and lunpy tarps everywhere. Inside his house he had parts and pieces for a '31 VL build: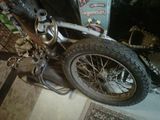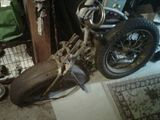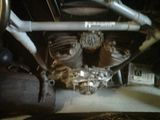 He also had a couple choice mills laying around. I honestly couldnt tell if they were for sale or decoration;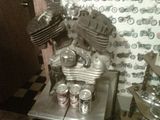 But, I came for one thing, and I was able to get it loaded up and to a friendly garage without incident. She ain't much to look at, though she has plenty of potential.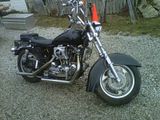 Those wheels, front fender, seats, bars and risers will have to go first thing. Feel free to make me an offer...