Here is a little hint at my recent progress on my Sporty build.
I was going to use a vintage Bargman Trail-Lite from my old camper.
But I dropped it and busted the lens.
Oh well, I will mold another out of plexi later. A cheap Sparto will do for now. I may hit it with a Scotch Brite for a cast look ala TT & Company,
much cheaper than $169.
Craig Tirey at Front Street gave me the hookup on these SS Monkee Bars...LOVE. They go great with the Biltwell SS Slimline Risers and the dual ring Sporty headlight.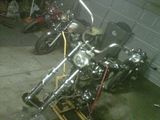 I plied the Hartster with some Miller Lite to section my fender 4".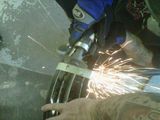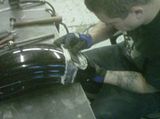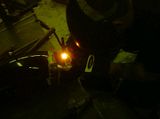 The goal is to have it on the road for Mods Vs Rockers on 5/14/11. It may still be in primer with no upholstery, but rolling in 3 weeks is totally doable.
More to come...