Friday: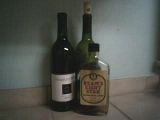 Saturday:
Sunday was low key. It was overcast with a forecast of snow showers. Holiday shoppers + snow= a great day to stay off the streets. So we sat around, watching TV in the warmth and safety of home.
We ended up having meatloaf for Sunday dinner: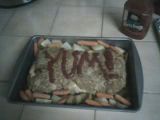 I would'nt want my weekend to end any other way.
I start my new job tomorrow...