About a year ago I bought my 74 CB750 from Arrow Automotive. The father and son team who run the place are a couple of characters, the elder a salty, tattooed USMC vet, the younger a local Elvis impersonator. They usually have the normal selection of used cars and trucks with a few oldies thrown into the mix. But right now they are overflowing with primo classic GM muscle cars, WOW!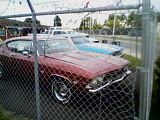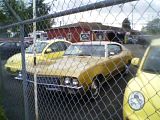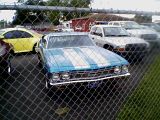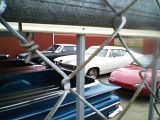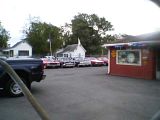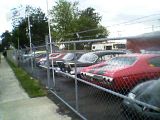 My girl really digs the blue Malibu and the gold Skylark. She is determined to buy one of them.
I am amazed to see so many cherry originals. It's like seeing all of my high school automotive crushes still young and vivacious in one place as if no time had passed.
For a point of reference, this lot is across the alley from the garage where my dad and his buddies ran their race team in 80s and right around the corner from Anderson Speedway (aka Sun Valley Speedway), where Thundercars was filmed.