This year I got a pretty decent income tax refund. Since I am also turning 40 I decided to treat myself. This week I have been buying all the parts I need for both my Honda CB750 cafe conversion and to finish my BSA chopper. Some are vintage, some are new and I've looked for bargains wherever I could find them.
Just a quick rundown:
For the Honda,
A 78 CB750F seat that will be shortened and reupholstered
Shiny stuff from good ole' JC Whitney
New black cafe bars, grips and bar end mirrors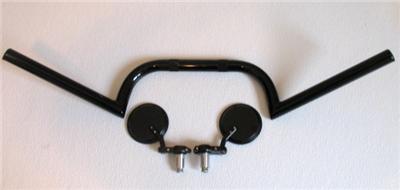 Im also angling to buy a Shinko knockff of a Dunlop T110
For the BSA,
A Honda 175 dirtbike 21" alloy wheel with drum brake to go nicely with the $75 Sporty forks I snagged last fall

Some odd carb parts
Im looking for a decent price on an Avon Speedmaster 21/3.00 or Cheng Shin knockoff. Though the horror stories on The JJ (and the $25 higher price)have me leaning toward the Avon.
Here's the kicker, since my divorce a lot of my tools have disappeared or been sold off for quick cash through the lean times. I'm hoping my birthday brings a cheap MC lift, air compressor, body grinder or welding bench with a vise. Ive still got my wrenches, welder and band saw. But my shop will be pretty bare bones for a while.
I'd like to bang out the stuff on the Honda quickly. It's mostly parts swapping on a running bike. So, I will have something to ride come springtime.
I decided to strip the BSA down to the frame, have it sandblasted, and do it right from the ground up. I think I'll be happier with the end result rather than riding a half assed, cobbled together death trap.
Ive been too broke to complete my projects for quite some time. It's nice to finally catch a break.