Growing up in Indiana The Annual 500 World Of Wheels seemed like the most glamorous car show ever. But as a grown up photographer a 70 year old WPA horsebarn isnt the ideal spot for getting pics of glittering chrome and flashy paint. That said, the fine folks at Autorama were kind enough to have me as a guest. I was pleasantly surprised by the quality and variety of this years show.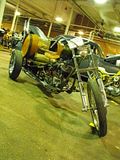 Funky Indian Trike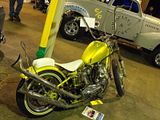 Sporty chop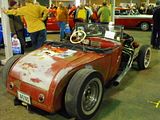 Survivor low-boy, dig those pipes and slicks!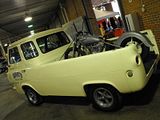 Shoe's COE Econoline hauler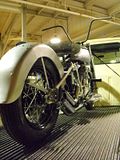 Shoe's "Crossing The Ohio" Pan project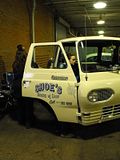 Great lettering for a rolling business card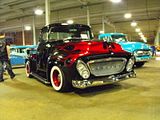 Canted quads on a 53 F-1
Gene Winfield hammer welding demo
Tom Culbertson's long roof
Rare Olds ute
I will always have a weakness for Mopars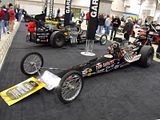 Slingshot dragsters, gotta love a blown hemi!