Take a pile of crusty, 40 year old, mostly British chopper parts,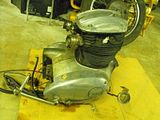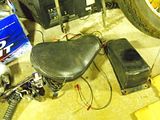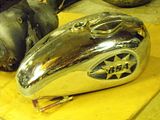 Do a quickie rattle can paint job on the frame,
Start assembling with a handsome Jap front end of the same vintage,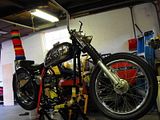 Add a Mexican blanket for color and padding to the sissy bar,
Clean up the genuine Dunlop rear wheel and other shiny bits, ancient Sears tire and Bates set with steel wool, Brasso and Meguire's,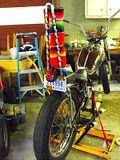 Add a swap meet '48 Chevy tail light for a funky 70s coach lamp sort of thing,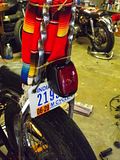 And you get the results of a weekend thrash to kick off a new build on the BSA. Engine next, then wiring and set timing, it ought to go pretty quick from here on out. Stay tuned.