With the wheels on the project is really taking shape.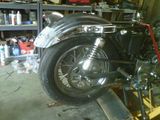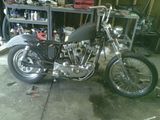 I'd like to get it sitting lower ala Crazy Orange,

Relocating the top shock mount and cutting the fork tubes will happen at some point. But until then I will keep plugging away to have it on the road asap.