I took over 100 pictures in about 60 hours. Most of those were bikes, damn fine bikes made with rare traditonal parts, creativity and pure brawn. I looked at a few other blogs tonight and saw better pictures of the exact same bikes, different angles and perspectives, but the same bikes. Then it dawned on me that I went to the Brooklyn Invitational, not so much for the bikes (of course that was a huge consideration) but more for the people.
I finally got to meet Guy Bolton from Greasy Kulture after corresponding for close to 10 years. I stayed with Jeff Mowrer from The Dixons (and boy did we do a great job of getting butt ass wasted two nights in a row at every awesome bar in Brooklyn). I also met Richie Goodtimes, a very good friend of a very good friend whom we both love deeply. My traveling companions were Craig from Front Street Cycle and Davin from the Blood Falcons. I met both for the first time when I picked them up in Dayton and we got along like old chums. Good people, good times and effortless brotherhood, that is my take away from the show, and this entire summer too.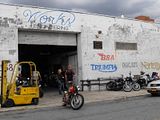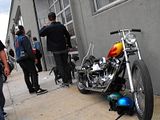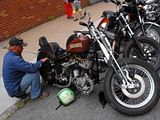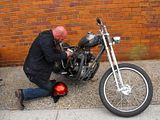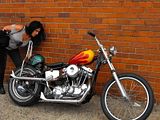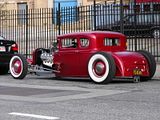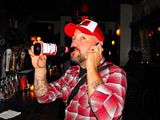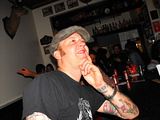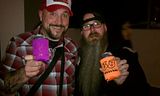 I started the summer at a crossroads. I am ending it by moving confidently in the direction that I have avoided for too long.
Goodbye Summer 2011, it was GREAT hanging out with you.