Gravel Draggers of southern Indiana custom bike and car show at Mike's Dance Barn in Nashville. The pics speak for themselves.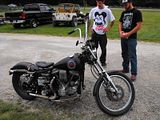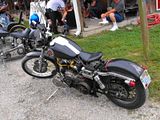 Our group of five rode down from Indy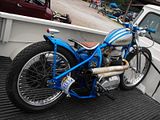 Lots of rods too.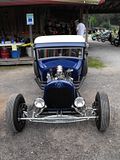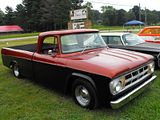 It took the day off from work Friday to get the Honda back on the road. I changed points and condensers, reset timing and made various adjustments. But I couldn't get it to idle steady at the recommended 900-1100 range. Saturday morning about 30 minutes before time to leave I finally got it dialed in enough to maintain idle at 2,000rpm and not die at every light. I took off with the group and made the 40 mile trip south to the Hoosier Hills without incident other than some top end stumbling around 60mph/4,000rpm.
The show was blast. I ran into some friends from Indy and got to hang out with some new bros.
What a great weekend!